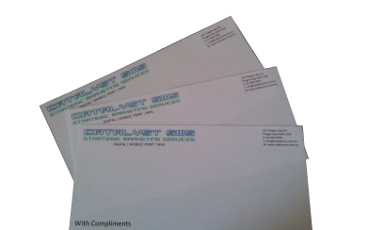 As with letterheads, with compliment slips are an integral part of a business.  Some uses for with compliment slips include writing a small note to be included with brochures in a mail pack, attaching a with compliments slip with a tax invoice to thank clients for their business or attaching to a cheque to thank a supplier for a job well done.
We can do full colour with compliment slips as well as PMS colours.
DL (210mm x 99mm), A5 (210mm x 148mm) and A6 (148mm x 105mm)
Full colour and Pantone (PMS) printing available
Single or double sided
Other sizes and stocks available upon request
Fill in the quote form below or give us a call on 02 4306 0583.